The pavement fluxes and flows beneath snake-like heat waves. Each salt crystal on your skin is its own micro-desert. The climb ahead is akin to a winding staircase that knows no end. Out here, it's just you and your bike. In these moments you have a choice. Fight your bike. Or. Listen to your bike. Like an untamed stallion, your bike lurches and stiffens as the climb begins. You tell it, "We got this." And we do. Gear shifts. A softening of your muscles. Listening to the chain simultaneously strain and stride through each RPM. It takes trust to shift position on a horse - it could throw you off, after all. The same is true for this steed. It's now or never. You press into standing over the saddle. Left foot. Right foot. The bike accepts. You crest the hill together. A new understanding between you and the two-wheeled beast.
Read more...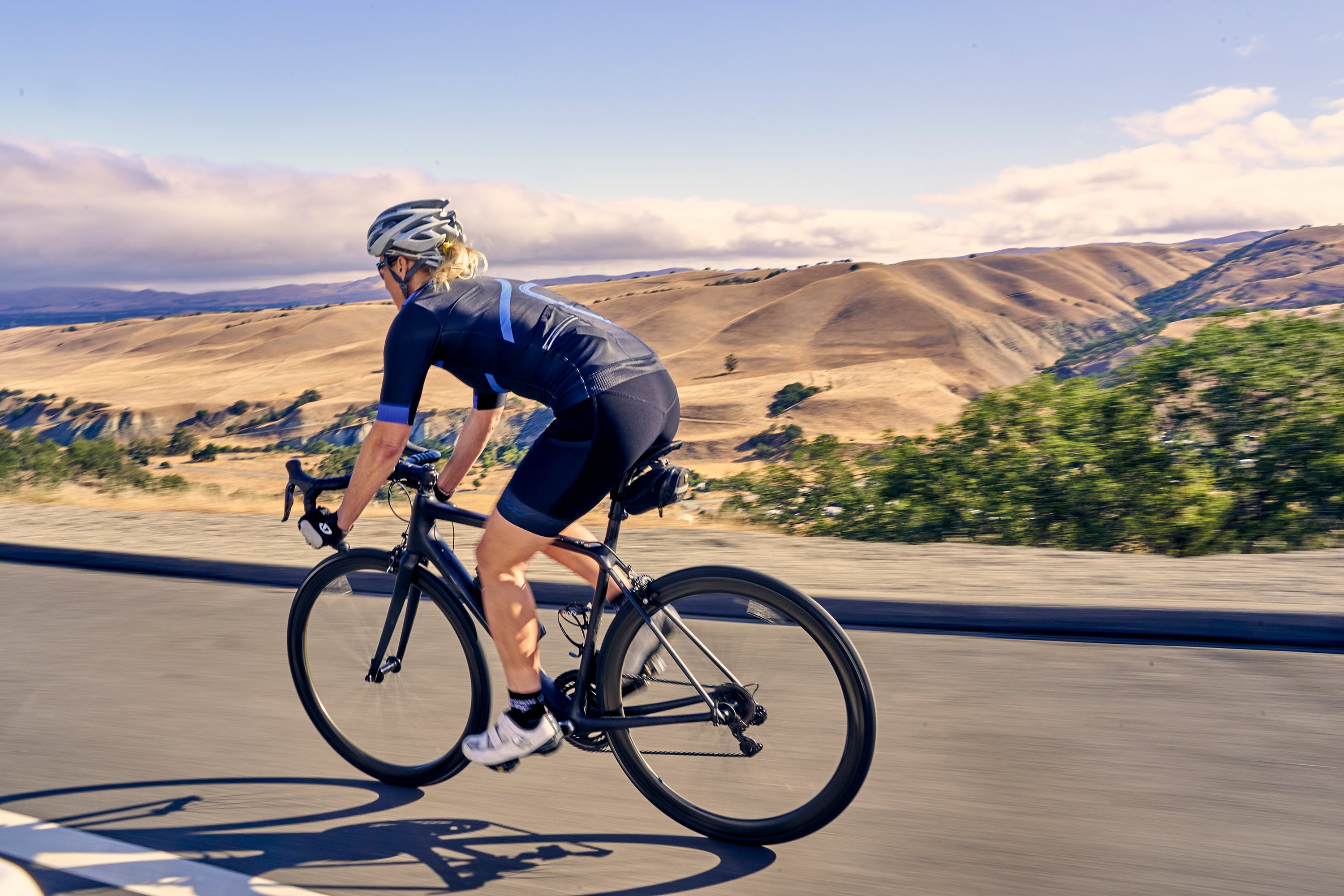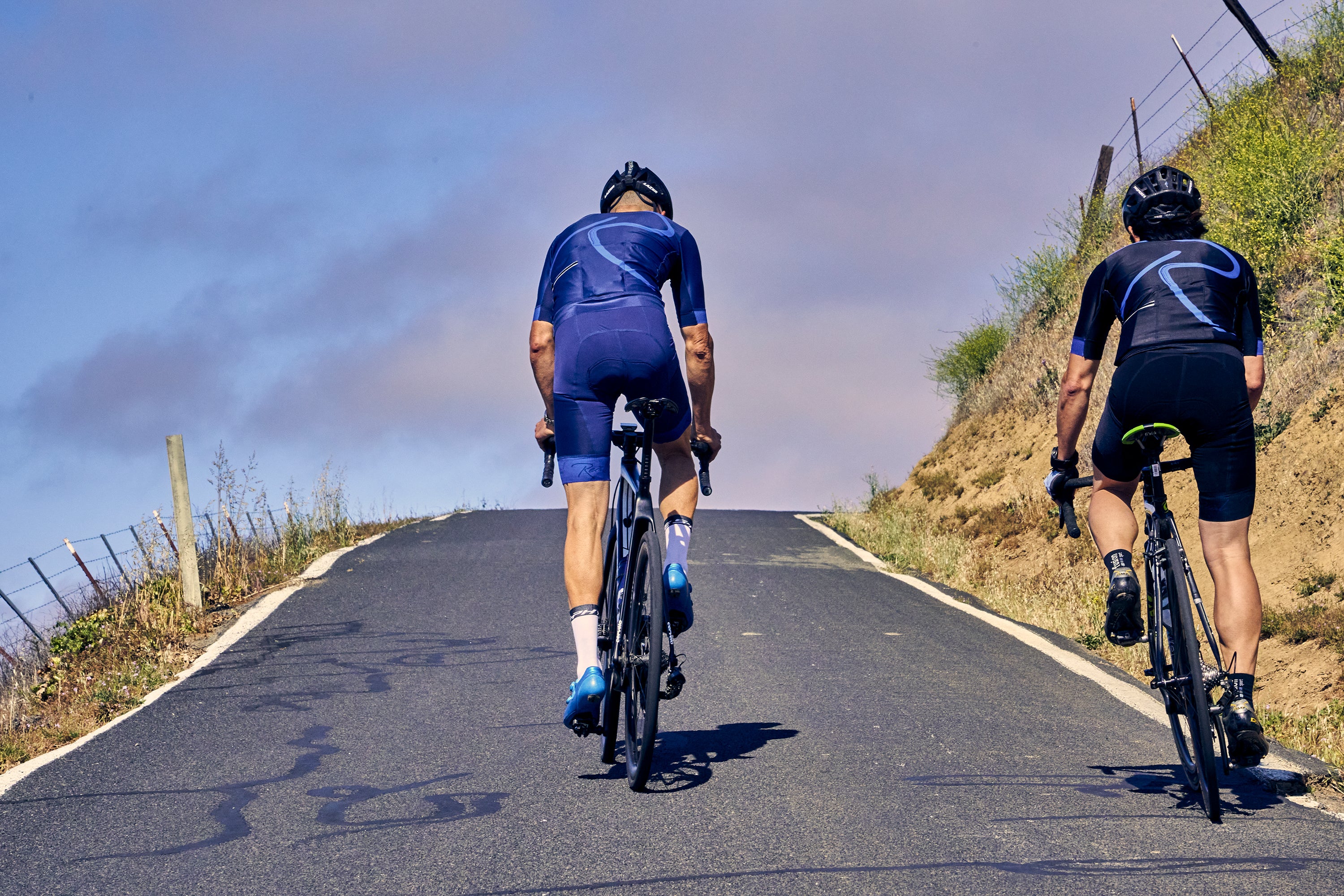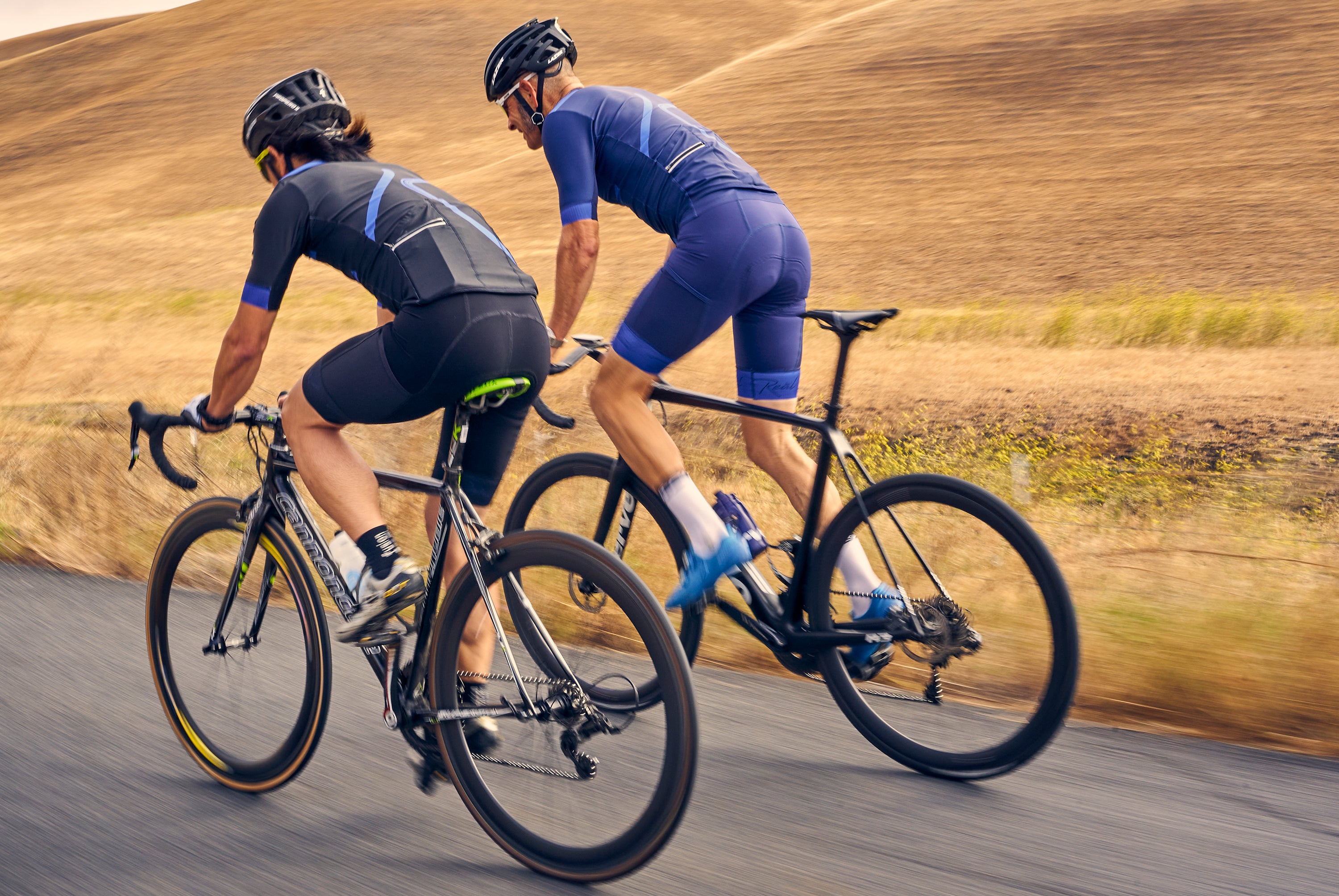 OekoTex-certified PUV fabric, made in Italy, for sun protection. SPF 50+

YKK zipper

Three rear pockets for nutrition, etc.
Material:
Arms, Torso - Warp-knitted. 84% polyamide, 16% elastane
Chest, Back - Warp-knitted 78% polyester, 22% elastane